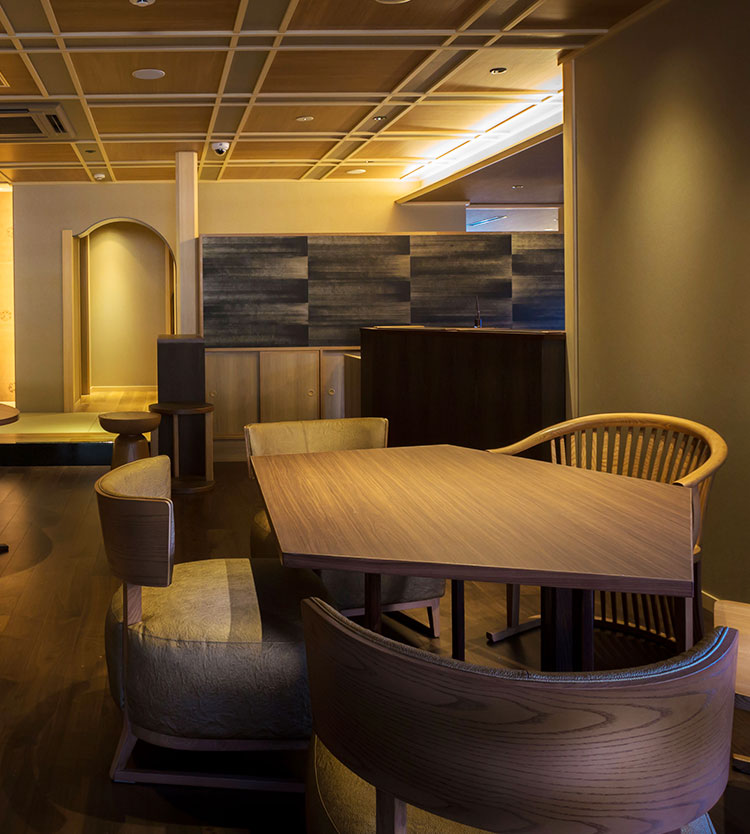 Faq & Contact
Staying with Us
What are check-in and check-out times?

Check-in begins from 15:00, and check-out is by 11:00.

*Some check-in and check-out times will vary based on stay plan. In these cases, the plan times will take precedence.

When do cancel fees come into effect?

Cancel fees will be charged for cancellations starting from 3 days prior to reservation. Details are as follows:

■Cancellation Policy
No notice, no show: 100%
Same day: 100%
Day before : 50%
2~3 days before reservation: 30%



*Example: If staying on July 18, cancellation fees would begin to apply from 3 days before on July 15.
*Depending on stay plan, special cancellation policies may apply and will take precedence over this general policy.

What are the details of taxes and service charges?

Consumption and Kyoto City Ordinance accommodation taxes, per person per night:(accommodation charge of less than 20,000 yen per person: 200 yen,
between 20,000 yen and 50,000 yen: 500 yen, 50,000 yen or more: 1,000yen)will be charged.
All room/plan rates displayed on the official home page include consumption tax/do not include accommodation taxes.
Services charges are also included in room/plan rates.

What payment methods are accepted at the hotel?

The following payment methods are accepted:

Cash/Electronic Cash (PayPay/Alipay) Credit Card(VISA/JCB/American Express/Mastercard/Diners Club/Unionpay)

※Some stay plans are cash-only special rates. Please check plan descriptions carefully.

Is it possible to have luggage delivered ahead of time?

If you give us advanced notice, we are able to receive luggage ahead of your stay.
You will need to write the main guest's name and date(s) of stay on the shipping label.

Care of: Hotel Yuraku Kyo-Yasaka
(Your Name) Date of Stay: Day XX Month XX

528 Washio-cho, Higashiyama-ku, Kyoto City, Kyoto 605-0072
Phone: +81-(0)75-525-4000 (hotel operator)

I am traveling with small children (under age 5); what charges are there for children who don't require meals or their own beds?

We do not charge any accommodation fees for accompanying small children or infants if they will sleep with their parents in the same bed/futon (this is called soi-ne in Japanese).

How many children are covered by the soi-ne policy?

We allow this policy for the same number of adults in the room (e.g. 2 parents in a room allows 2 children to stay without charge in accordance with our soi-ne policy.)

What amenities are included in guest rooms?

Please see below for details on room facilities and amenities.

■Facilities
Flat-panel LCD TV (local ・BS)・Wi-fi ・Electric kettle ・Refrigerator (mini-bar) ・Air purifier with humidifier・Safe box ・USB outlet ・Toilet with bidet ・ Hair dryer etc.
■Amenities
Japanese green tea ・Black tea・Drip coffee ・Mineral water ・Face towels・Bath towels ・Yukata robe ・Toothbrush ・ Tissues ・Hair brush ・Hand soap ・Shampoo ・ Conditioner ・ Body soap etc.
Women's Amenities (make-up remover・toner ・moisturizer)
Men's Amenities (razor)

Is there currency exchange on site?

We are very sorry, but we are unable to exchange currency in our hotel.
Restaurant/Cuisine
I have some food allergies; can my dining plan be adjusted?

As much as possible, we will try to accommodate all allergies and dietary restrictions. However, we are unable to make last-minute menu changes, so we require advanced notice to adjust dining plans. In some cases, especially in those with life-threatening consequences, after consulting with our chefs, we may have to refuse some adjustment requests. Still, we want our guests to have the best possible experience dining with us, so even in instances of severe food aversion, please don't hesitate to consult with us about your dining plan. Though ultimately our chefs will make the final decisions, we will take every consideration regarding guests' requirements.

What are my options for dinner/breakfast times and locations?

Breakfast is served in guest lounge "Yasaka Living".
・Hours 7:30~10:00

Dinner can be reserved in advance at our group hotel, Saka Hotel. Our staff will drive you to Saka Hotel and back in our shuttle.
・Hours: 17:30~19:30 last start.

I will need to heat milk/formula to feed my child; can I do this during dinner time?

Of course. Please let our staff know and we are happy to assist you.
Facilities
Is there any on-site aesthetic salon?

Yes, We have our Japanese aesthetic salon "IRORI SPA".

We recommend advanced reservations, as we may not be able to accommodate same-day appointments during busy times due to scheduling conflicts.

【Spa Courses】

■Aroma Body Treatment 60 min. 15,400 yen (guest rate)

This luxurious treatment uses an original gel with high moisturizing power made of Japanese "funori" and your choice of Japanese fragrance essential oils with a base of kusunoki camphor.

This hand-only massage promotes muscle relaxation and lymphatic flow.

It is also effective in healing fatigue of both body and mind, while at the same time acting against swelling, internal organ stress, and rough skin.

■Body Care Dry Treatment 60 min. 13,200 yen (guest rate)

Relieve all the muscles in the body that have been stiffened by fatigue and stress with this treatment's pressure and massage techniques.

These promote circulation of blood and lymphatic fluid, thereby relieving symptoms such as cold and swelling, and increasing relaxation of both mind and body with gentle stimulation.

For more course options and facility details, please see the IRORI SPA page

(https://www.hotel-yuraku.com/en/spa/)

.

※Prices include 10% consumption tax.
Is there any public onsen spa facility on site?

We apologize, but there are no public onsen spa facilities on site.

We ask for your understanding.

All guest rooms have a Japanese-style bath decorated with Japanese blue stone.

For rooms with full and partial open-air baths, please see the Rooms page

(https://www.hotel-yuraku.com/en/rooms/)

.
Access/Parking
I will be arriving with a car; are there parking facilities?

We have a parking lot on hotel premises. (5 spots/free of charge/reservation only.)
Reservations are required in advance. The number of spaces is limited, so please make reservations as early as possible. If the parking lot is full, please use nearby coin parking facilities.
Is there a pick-up service?

We apologize, but we do not have a pick-up/drop-off shuttle service.
We ask for your understanding.
Please provide directions from the nearest station.

[Japan Railway (JR)]
Approximately 20 min from JR Kyoto Station Central Exit by bus route 206/86 to reach "Gion." It is a 7-minute walk from the bus stop.

[Hankyu Railway]
Approximately 15-minute walk from Hankyu Kyoto Kawaramachi Station Exit 1B.

[Keihan Railway]
Approximately 15-minute walk from Keihan Gion-shijo Station Exit 6.
Other
We are staying for a special occasion; is it possible to order cakes or flowers?

Yes, we can prepare cakes, flower bouquets, and flower arrangements. Please give us at least 3 days of advanced notice if you wish to order these services.

■Decoration Cake(Whipped Cream or Chocolate-covered)

・Size 4(12cm)4,598 yen

・Size 5(15cm)5,808 yen

・Size 6(18cm)7,320 yen

【Please Confirm】

・Cake size

・Whipped Cream or Chocolate-covered

・Message

・Candles, if needed(up to 5)

・Timing of delivery

・Whether it's a surprise or not

※We reserve the right to not accept messages with kanji characters with large number of strokes or messages with too many letters.
※Number candles (165 yen per candle) can be prepared for an extra charge.
※Prices and types of cakes may differ from those listed above during the Christmas season.
※Prices include 10% consumption tax.

■Flowers

【Please Confirm】

・Bouquet or Arrangement

・Budget (from 4,400 yen~)

・Color palette & image

・Timing of delivery

・Whether it's a surprise or not

※Arrangements are recommended over bouquets as they last relatively longer during your trip.
※Prices include 10% consumption tax.
I would like to stay with my pet…

We apologize, but we are unable to accommodate pets at Yuraku. We are able to recommend nearby pet hotels and veterinary offices, so please don't hesitate to ask us about these options if your pet will be with you when you stay with us.
[Online]
Available Rooms & Reservations Here


Please click the above link to check room availability and rates.
Select your desired date, room type, and number of guests to see availability.
[Inquiries by Phone]

(Hotel New Awaji Group Reservation Center / 9:00~18:00)
If the "FAQs" or the "Availability & Estimates" section above do not answer your questions, you can also contact us using the form below.
After filling out the necessary fields, please click the "send" button.
※As a general rule, we try to respond to all inquiries within 24 hours, but if it is urgent, please call us directly.
Fill Out Form
Confirm
Sent